Chile is a country that is not quite outstanding in anything unless we're talking coastline length. But when you look closer at the sum of its characteristics, it turns out to be a great place to live that scores high in quality of life, freedom, and safety.
Valdivia is a small river town in southern Chile that is surrounded by green hills and is close to the ocean. The city is home to three universities — this makes it a perfect option for somebody who is searching for a balance between a peaceful remote location and a lively community.
This site is an introductory guide for moving to Valdivia and Chile, but travelers might also find it useful. This is a volunteer project that we started because of the general lack of information about both the city and the country.
Why Valdivia?
Despite a humble population of 170,000, the city has very developed infrastructure: quality healthcare and education, reliable public transportation, lots of cafes and restaurants, a variety of service industries, big supermarkets, and small specialized stores.
The Valdivian climate is similar to that of New Zealand and the state of Washington: dry hot summers and mild rainy winters. The city is green and walkable, with many parks and recreational zones. It's not far from lakes, mountains, national nature reserves, and the ocean.
It's safe to say that most Valdivians are warm and welcoming, and that there are plenty of events and meetups. Check out more details in the city guide.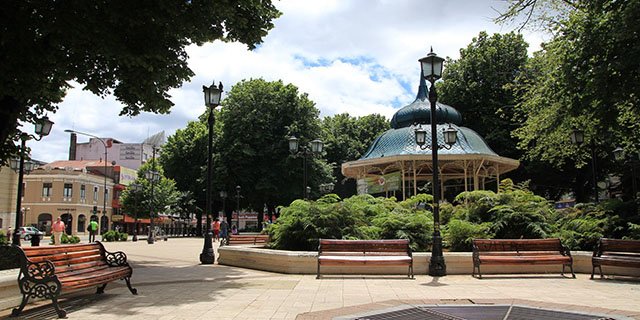 Why Chile?
Chile is a developed and safe country. It's stable both economically and politically, having a high degree of economic and personal freedoms. There is little corruption and the immigration process is not complicated.
Chile is often associated with problematic Latin American countries, but this actually couldn't be further from the truth. Here's a quick overview of its rankings in different world indices to put this in perspective:
Because of its length, Chile offers a wide range of climates including a comfortable Mediterranean climate and temperate oceanic zones. There are no tropical or subtropical zones, but that also means no excessive humidity, tropical diseases, or hurricanes.
The Chilean culture tends to focus not on success and money but on the main sources of human happiness — family and friends. Chileans are ranked #25 in the World Happiness rankings. The society is generally welcoming towards foreigners, especially in the tourist cities like Viña del Mar, Valdivia, and Puerto Varas.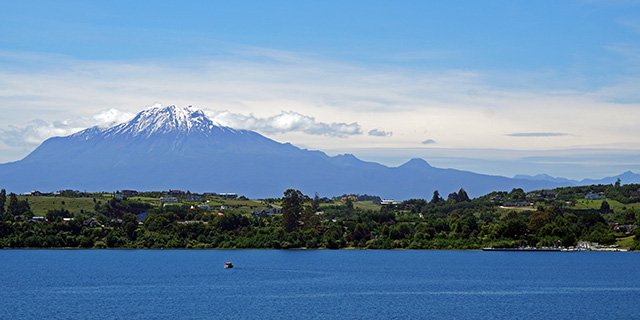 Outside of Santiago and some other popular places, land and real estate prices are a few times lower than in many other developed countries. The southern regions have low population densities and even lower prices, but great infrastructure. The nature there is also just simply gorgeous.
Government spending and debt are still a fraction of what many other countries have. Strict policies of the Central Bank keep other Chilean banks under control — the country was barely affected by the financial crisis in 2008. The taxes are the lowest among OECD countries. If you are working or doing business remotely, any foreign source of income will be free from tax for the first 3 years. The time zone is also convenient for working with both European and North American partners.
Chile has a healthy political scene — the whole spectrum of left and right parties that balance each other in Congress. There are no trends towards authoritarianism, censorship, and domestic spying whatsoever — the Chilean government is quite relaxed and generally trusts its citizens. While there are corruption scandals on a higher level, you will rarely encounter corruption in your daily life.
Being one of the hardest working nations in the world, Chileans do not elect populists, but they support useful social spending. There's a strong culture of protests and strikes to force the government and corporations into cooperation with citizens. In the last few years, many progressive policies were implemented — including the rapid growth of renewable energy and the recognition of same-sex unions.
The country does not participate in foreign military conflicts, and the last war involving Chile took place in the 19th century. Gun control is strict and violent crime rates are low.
Are there downsides? Sure there are. Chile has various problems and is not a good suit for some people. Check out the reasons not to move to Chile.
Recommended articles